AN OPEN
HOLSTEIN SHOW


Brian Coglin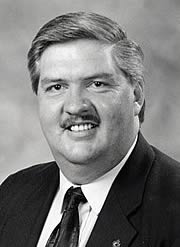 Brian Coghlin
The 2003 Expo was placed by the international judge Brian Coghlin of Atwood, Ontario, Canada, who after graduation from agricultural college in 1976 he established Valley Lodge Holsteins. Six years later he received the Distinguished Achievement Award from the Ontario branch of Holstein Canada. In 1984 he joined Holstein Canada as a classifier, becoming involved with various foreign assignments, judging and classifying worldwide, including a tour through the UK in 1986.
Brian became head classifier in 1994 and he was also a representative on the World Harmonisation Committee. Classification and judging assignments have taken him to the USA, Cuba, Ecuador, Columbia, Russia, Mexico, Germany as well as the UK.
Leaving Holstein Canada in 1999, he established Foundation Sires Incorporated and is currently its president and general manager.